Browse Categories
Contact Us
Mr. Orson Zhong
No.1 ShijieLang Road, Lianhe Industrial Zone West Two Zone, Luocun, Nanhai, Foshan, Guangdong, China
Year Established : 1998
No. of Employees : 100~500
86-757-81285481-811
Guangdong Prostar New Energy Technology Co., Ltd.
Company Details:
| | |
| --- | --- |
| Business Type: | Manufacturer, Distributor/Wholesaler, Exporter, Seller |
| Main Market: | North America, South America, Western Europe, Eastern Europe, Eastern Asia, Southeast Asia, Middle East, Africa, Oceania, Worldwide |
| Brands: | Prostar |
| No. of Employees: | 100~500 People |
| Annual Sales: | US$ 50million - US$ 90million |
| Year Established: | 1998 |
| Export p.c: | 70% - 80% |
| Certifications | ISO9001, ISO14001 |
| Product Certifications | CE(EMC) Certificate,CE(LVD) Certificate,IQNET Certificate,RoHS, United Nations UNDP Certificate, |
| Selling Categories | Uninterruptible power supply(UPS), Inverter, Storage batteries, Solar panels, Power Supplies |
| UPS Keywords | ups, online ups, uninterruptible power supply,ups power supply,mini ups,ups inverter,ups system |
| Battery Keywords | 12v battery,lead acid battery,ups battery,deep cycle battery,gel battery,agm battery,rla battery |
Introduction
Guangdong Prostar New Energy Technology Co., Ltd. (Old Company Name: Foshan Prostar Science & Technology Development Co.,Ltd.) is an enterprise jointly invested by the U.S., Taiwan and Mainland China with more than many years for manufacturing and trading experience.
Prostar was set up in 1988, specializes in the design and production high quality OEM and Prostar own brand of industrial Uninterruptible Power Supply (UPS), Power Inverter, Solar panels, Solar Power generation system and Wind Power generation system,and Emergency Power Supply (EPS) as well as maintenance-free lead acid battery.
Prostar has a very experienced and professional Design and Research Department who work closely with customers for their product development as well as designing the ever expanding Prostar brand range. Other divisions include Quality Control Centre, Purchasing & Production Centre, and Sales and Customer Service Centre.
Prostar is wholly responsible for the business promotion and service in the Mainland China. Through a decade of great efforts, Prostar has made the poster branded series of power supplies and batteries widely used in the fields of finance, telecom, electric power, petrol chemistry, finance and taxation of China, and been honorably commented by clients. Taking and making world-class products with professionally earnest attitude as its responsibility, Prostar insists on constant study and innovation to strive to ascend the new summit of the career. We proudly stick to the spirit of "Sincerity, Cooperation, Competitiveness and Creativity ".
Guangdong Prostar New Energy Technology Co., Ltd. possesses numerous experienced technical personnel, and all of our employees have been subject to professional technical training and examination. Prostar passed the authentication of ISO9001, CE and IQNet (worldwide member countries more than 30). The strict and careful quality management gives clients great confidence. For years, the Prostar branded products are widely distributed throughout Europe as well as Affrica, Oceania, Southeast Asia, South America and the Middle East.
Through the integration and optimization of resources, Prostar focus on the strategic planning of Quality, Structure, Marketing, Fashion and Innovation. Upholding the principle of "Customer and Credibility First", we believe that optimization of efficient quality is the prerequisite of our ultimate goal of customer satisfaction. We invite all our customers to support us and work closely together to achieve mutual benefit. Sincerely hope we can be of service to you in the near future! For inquiries, you can send us an e-mail at orson@ueduo.cn
---
【Supplier Assessment】
Prostar Supplier Assessment Report Audited by
Prostar Main Product Lines Verification Report Audited by
---
【Company Video】
If you need to learn more information about Prostar UPS, please watch our company video via our youtube: http://youtu.be/LKEPpqhMzHk
Contact US
Contact Person: Mr. Orson
Email: orson@ueduo.cn
MSN: orsonz.prostar@hotmail.com
Skype: orsonz.prostar
Mobile: (+86)-13827733783
Website: www.ueduo.cn
--------------------------------------------------------------------------------------------------------------------------------
Payment Details
1. By Western Union
Western Union Account:
First Name: Qingsen Last Name: Zhong Address: Foshan, China
Zip Code: 528000
*** Notice : Please inform us the following information after your payment :

MTCN No. / Payment Account / Remit Country

.
2. By TT
Please ask Mr. Orson for TT bank account if needed. Thanks a lot.
History
1988
Prostar International Group USA LLC was founded in Delaware Avenue Wilmington Delaware United States, designing and manufacturing Uninterruptible Power Supply (UPS).
1994
Prostar entered in China mainland market.
1996
Reseach and development department was founded, enginers come from USA, Italy and China.
1998
Prostar UPS (China) factory was founded, expanding production capacity and starting on the Engineering service and technical support.
1999
Offline UPS & EPS & Inverter were launched.
2000
Uranus & Neptune Series Industrial Online UPS were released.
2017
Foshan Prostar Science & Technology Development Co., Ltd has change company name as Guangdong Prostar New Energy Technology Co., Ltd.
Service
Schedule a free power capacity audit and a Prostar Power Specialist will estimate your power needs, identify potential problem areas and recommend a cost-effective solution. What you'll get:
A roadmap with design tradeoffs explained

Detailed project requirements, BOMs and specifications

The lowest acquisition price for any required hardware

Installation considerations

Ongoing support options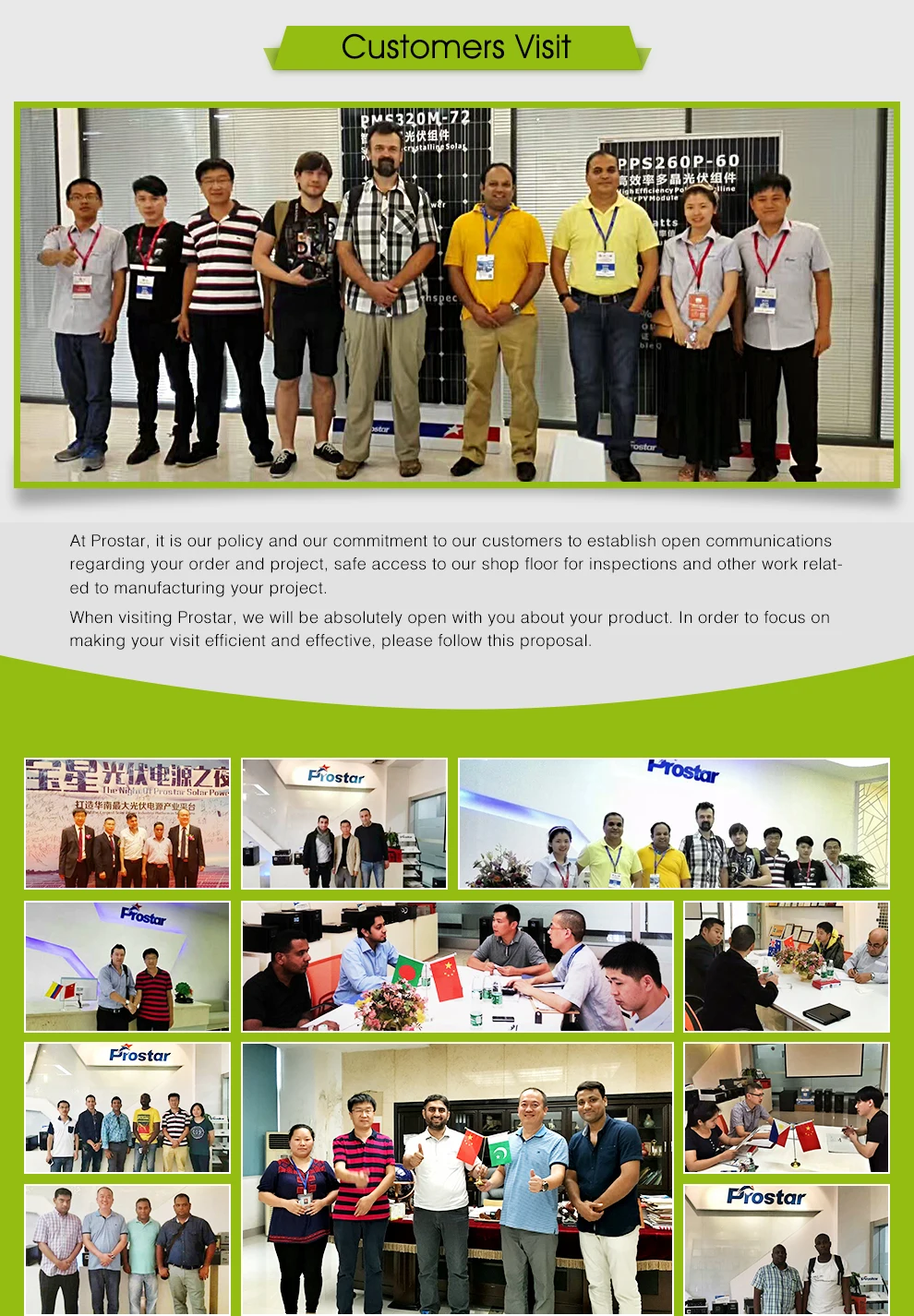 Our Team
Prostar UPS sales team formed by a group of experienced professionals.The team of young, energetic, daring,dares, and strive to pursue, in order to realize the dream! We work hard, face enormous challenges, seize the opportunity, overcome self, difficulty makes us stronger!We are united, has a powerful cohesion, we are one family, in the long-term practice summed up a set of unique marketing idea!